Car Buyers Melbourne
We Give Top Cash for Cars & Hassle-Free Service
Make Selling Your Car Easy and Fast!
keyboard_arrow_leftPrevious
Nextkeyboard_arrow_right
Cash for Sedan
Cash for Hatchback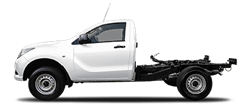 Cash for 4WD
Cash for Ute
Cash for Truck
Cash for Suv
Cash for Van
Car Buyer Melbourne
Cars are merely cars, they arrive and go. No matter how fine the vehicle is working, one day the moment will come when it will stop functioning.
Maybe your car was met with a mishap and you tried to mend it but with little success. Several of these trials merely consume the money and finally, you lose the car as well as the money. In such a state, the best way out is to get rid of your car.
Now, you are worrying about where to sell your car, Don't worry just come here at your trusted Car Buyers/car sellers to sell your car fast. We are professional used car buyers giving the best price guarantee and same-day payment. Are you still waiting? Don't do this, give us a call and get free online valuation with a hassle-free transaction for your used vehicle or unwanted car instantly. We pay instant cash for cars and let your car sold away within an hour in a hassle-free way. In this way, we give you the chance not to get bothered by selling your car privately.
Cash For Car Melbourne – Fair Price
Car Buyers Melbourne is a famed corporation offering breathtaking and stress-free services associated with the wrecking and car removal of used vehicles in the area of Melbourne. In order to get rid of a useless unwanted vehicle, just give us a call on this contact number is 03 9020 5422 and avail an instant free quote along with efficient service of "sell my car" from our team members. We also collect unwanted vans or trucks and provide car valuations on spot.
Reliable Cash for Cars Corporation
The company that deals with customers in Melbourne is trustworthy. So, Car Buyers Melbourne VIC has the best customer service in this industry. If you own a car that is in an improper state then get the services of our firm. When you call us, the team member will provide the price quote on the basis of the vehicle's details provided by you.
Cash for Cars quotes are appropriate for the owners and there are no hidden prices for car removal. We offer the best deal even on the useless vehicles in the region of Melbourne. Sell your car online today at a great price.
Reputed Used Cars Buyers Melbourne Company
Car buyers Melbourne is well-known for the services that it offers to clients in the Melbourne region. If your old car needs to be eliminated then contact us for the services and have a very pleasant experience. With vast staff and all technical tools, the company has created a mark in this area. We offer fair deal/great deal and pay cash for your car in the Melbourne area without any protest.
Prefers All Types Of Automobiles
The company favors all sorts of vehicles in the area of Melbourne. Sell your car today in Melbourne for a good price. It hardly matters of concern whether you own a car or a bus, van or a jeep, truck or an SUV, UTE or a bike or whatever. our car buyers Melbourne company consists of experts who are good at eliminating any type of vehicle from your place. We buy all car makes and models while providing free valuation and prompt payment.
Accepts All Sorts Of Condition
The firm considers all types of automobile states in Melbourne. There is no fuss regarding what is the condition of your vehicle, we purchase all. Whether it is flooded or scorched, used or useless, unwanted or junk, scratched or ruined, broken or old or whatever the condition is, we offer cash for removing your automobile.
Known Models In Consideration
Car Buyer Melbourne favors all kinds of automobile brands in Melbourne. We provide cash for removing any sort of model in Melbourne. There are popular brands that are acceptable such as
BMW
Audi
Toyota
Nissan
Ford
Suzuki
Fiat
Mitsubishi
Volkswagen
Honda
Kia
Hyundai
Mercedes
Mazda
Varied others
Fair Price quotation for all vehicles
Used Car Buyer Melbourne provides cash quotes on the useless car once a call is made to us. The team member of our firm will provide you citations based on the year, make, and condition. If you accept the quotation then the band of specialists will arrive at your site and tow away the car to the nearest yard in the region.
No charges for your car removal – Free Car Removal
There is a free service offered by the removal industry while removing your used automobile from your residence. Cash for Cars Melbourne Region Same-day Pickup. When the group of technicians comes to your place, they take away your car without asking the fee for disposal. we are providing our service in all Melbourne metro areas.
Quick Cash for Cars Melbourne
The team of specialists will verify the car as well as all the documents related to your car. The documents such as ID- proof and the possession title are completely analyzed.
All documentation is done by the professionals
The company prepares all the paperwork associated with the removal process. The title of car ownership is transferred to the company's name prior to car disposal. You get a hassle-free facility from our side. Car Selling is a time-consuming process but we can buy your car so you don't waste your precious on this process.
Good cash for car owners
There is Top cash given by the expert team once they remove your used car from your home. Once the team of professionals arrives at your location, take away your old vehicle to the close by wrecking area, and you are provided lucrative cash for it.
No other industry can offer you such an awesome deal on the useless automobile. Our service is highly recommended by previous customers. Sell your car quickly with a few hours.
Same day disposal of the car is offered
The firm offers same-day removal if you wish to do so. Once you phone us, the squad member will offer a price quotation based on the era, make, and state of your vehicle. If you prefer our quotation then the team of wreckers in Melbourne will arrive at your place on the same day service according to your schedule. Your car is removed and you are paid good bucks for it.
Capable staff to undertake the work
The industry consists of a group of professionals who are skilled at handling any type of vehicle in Melbourne. They will offer you an instant quote once a call is made according to the facts offered by you. They are fine at removing any kind of automobile with the least effort on their part.
We Buy your car On The Same day
The team of specialists will arrive anywhere in Melbourne if you call for the services associated with your old car removal. The team of wreckers can approach anywhere in Melbourne without any hassles. They cover all the areas of Melbourne including north, south, east, and west.
Why Car Buyers Melbourne?
If you are thinking to get rid of your useless car in Melbourne then contact Used Car Buyers Melbourne for the facilities. We offer awesome facilities such as
Free cash citation for vehicles of all kinds in Melbourne
Free automobile removal of all types in the Melbourne area.
Good cash for sorts of vehicle removal
Accepts all brands of vehicles in Melbourne
Instant service offered by the wreckers in Melbourne
The experts can reach anyplace in Melbourne
Capable staff to manage the work
Ecological ways for recycling the used parts.
Reliable service offered by the company
Reputed firm in the region of Melbourne